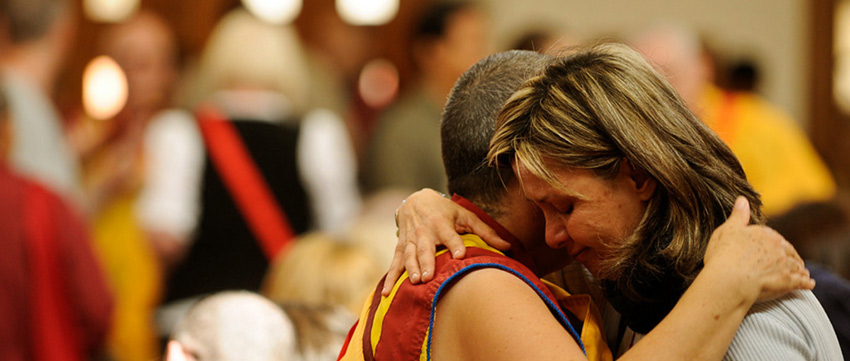 Mahamudra Kadampa Buddhist Center is a part of the New Kadampa Tradition, International Kadampa Buddhist Union.
The New Kadampa Tradition is a Mahayana Buddhist tradition founded by Venerable Geshe Kelsang Gyatso Rinpoche. It is a worldwide association of Buddhist centers that help people from all walks of life find lasting happiness through understanding and practicing the teachings of Buddha.
Kadampa Buddhists are encouraged to take all Buddha's teachings as personal advice and to put these teachings into practice in their daily lives. With over 1,200 Kadampa Buddhist Centers around the world, there are thousands of people now practicing Kadampa Buddhism under the guidance of Venerable Geshe Kelsang Gyatso Rinpoche.
The worldwide Kadampa community is like a global spiritual family, offering support and encouragement to those wishing to engage in spiritual practice.
For more information about the New Kadampa Tradition please visit the main site at Kadampa.org.